Combined Tapping Machines
Advanced Tapping
Technology
For Non-Ferrous and
Ferro-Alloy Furnaces
Based on our experience with more than 500 references, TMT is your partner for improving your tapping process. Different machine configuration types, from basic to premium, allow a customization to fully suit your requirements.
Safety and Flexibility
Avoids accidents on the casthousefloor and fits any furnace size and layout
Productivity and Reliability
Increase the availibility of your furnace and ensures trouble free tapping operation
Taphole Protection through Precision and Repeatability
Extend the lifetime of your tapholes and maintain a continuous tapping flow
Layout variants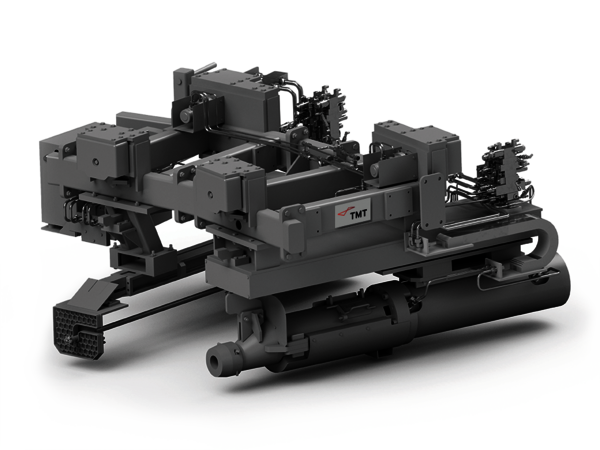 Clay Gun and Taphole Drill arranged "side by side"
Can serve multiple tapholes at multiple elevations
No space blocked next to runners
Extendable by optional equipment like rodding device, launder cranes, etc.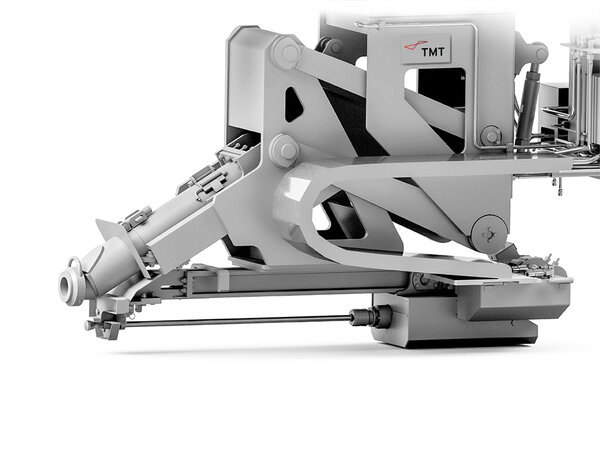 Clay Gun superimposed above taphole drill
For layouts requiring very narrow equipment arrangements
Can serve multiple tapholes at multiple elevations
No space blocked next to runners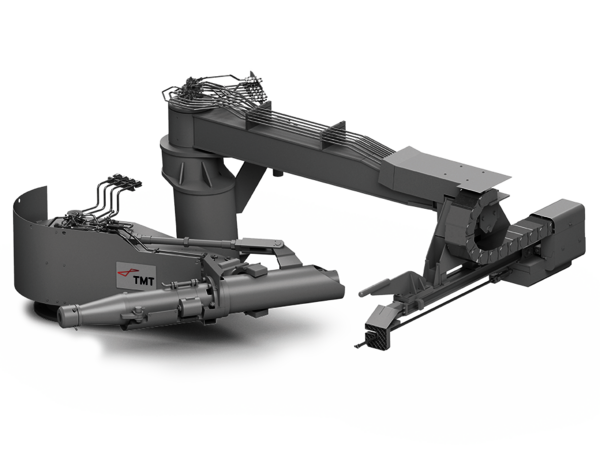 Reduced number of motions and drive units or cylinders due to fixed installation (no travel carriage)
Rugged design, serving one single taphole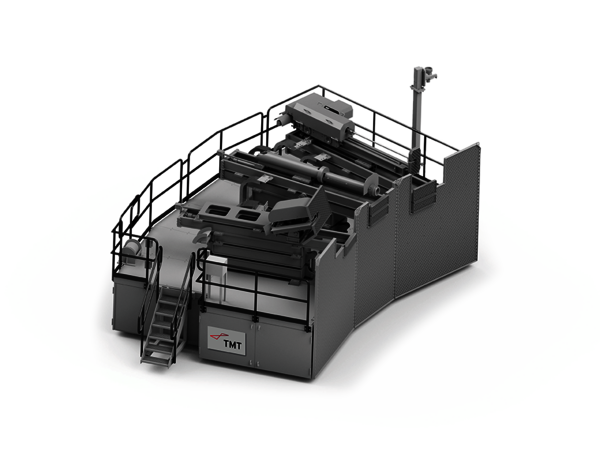 Multiple tapholes served by one machine
No space blocked next to the runners
Ideal for FeSi and Si furnaces with limited headroom above taphole
Best possible combination with TMT controls
Controls span from full automatic manless casthouse operation to simple manual operation. Specially developed algorithms like "soft touch", "interval ramming", intelligent hammer control, etc. provide complete process flexibility and record process data.
Get in Touch
Further information
If you have any requests, questions or needs, please don't hesitate to contact us. We will answer your inquiry as fast as possible.
Worldwide
Available.
No matter where, support is just around the corner. Our support network spans the whole world. OEM subsidiaries and workshops spread around the globe are ready to assist you troughout the lifetime of the equipment.